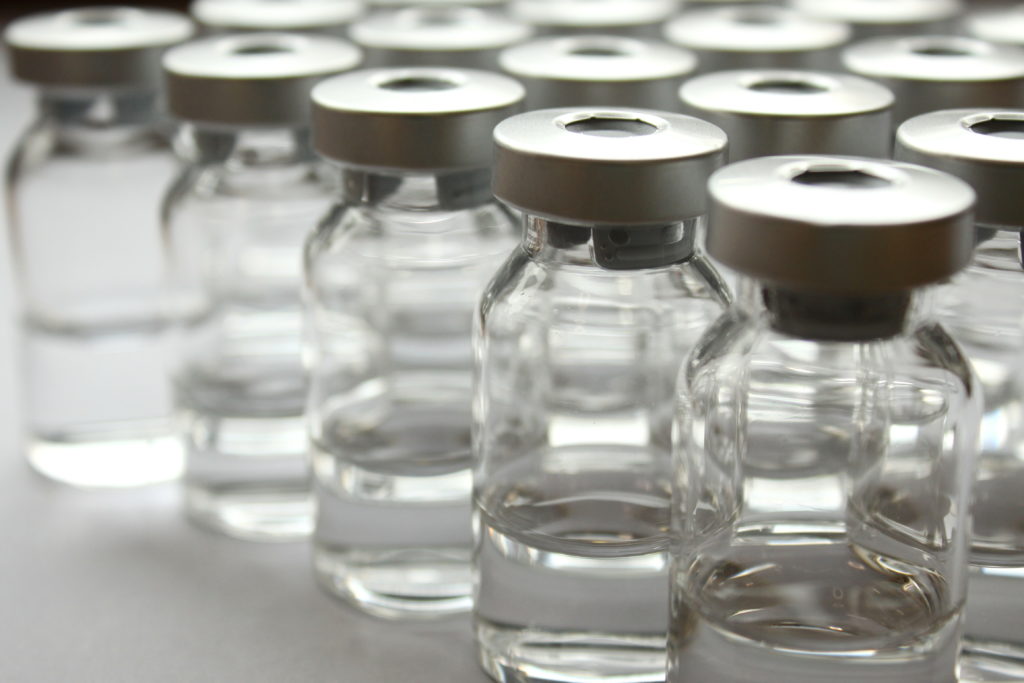 Press Release
Consumer Brands Offers Five Solutions to Biden Administration for Effective National Vaccine Strategy
FOR IMMEDIATE RELEASE
Contact: [email protected]
FOR IMMEDIATE RELEASE
ARLINGTON, Va. — Today, the Consumer Brands Association announced a list of concrete solutions for deploying an effective and cohesive national vaccine strategy. In a memo to the White House Coronavirus Response Task Force, Consumer Brands highlighted the challenges that the industry is facing in navigating the state-by-state patchwork approach to vaccination plans.
"The next few weeks are among the most critical in controlling the spread of COVID-19," wrote Geoff Freeman, president and CEO, Consumer Brands Association. "The CPG industry supports the federal leadership proposed by President Biden in the successful execution of the National Strategy for the COVID-19 Response and Pandemic Preparedness."
In the memo, Consumer Brands outlined five concrete solutions for a more effective vaccination process:
Provide federal incentives to state and local jurisdictions for adherence to COVID-19 vaccination phases outlined by the CDC Advisory Committee on Immunization Practices.
Incentivize the use of a uniform system for identifying and registering eligible vaccine recipients.
Partner with CPG manufacturers to amplify a robust, multilingual, multicultural vaccine education campaign that leverages third-party validators, religious organizations and other non-governmental leaders.
Provide states clear projections about the availability of vaccine to permit employers to accurately register, educate and facilitate the vaccination of front-line workers.
Prioritize public-private partnerships to assist federal, state and local authorities to overcome distribution challenges and improve supply chain resiliency.
"With manufacturers operating in all 50 states, the industry feels firsthand the impact of an inconsistent vaccination program," Freeman continued. "Consumer Brands and its members are committed to advancing a successful vaccination campaign to protect our front-line essential workers and prevent disruptions to the availability of the essential items that are critical to the well-being of the nation's first responders and health care personnel and the overall functioning of society."
Background
The industry's 1.7 million front-line essential workers are recognized by the Centers for Disease Control and Prevention as a workforce that commonly works in close proximity to others and is at higher risk for work-related exposure, which has led to the designation of Phase 1b in CDC's Updated Interim Recommendation for COVID-19 Vaccine Allocation. Our critical and diverse workforce makes life-sustaining products indispensable to pandemic response, such as food, beverages, disinfectants, cleansers, hand sanitizer, toilet paper and personal hygiene products.
There are 50 states with 50 different vaccination plans — only some of which align with federal government guidance — all moving at different speeds. Consumer Brands is tracking state rollouts to help our members navigate this patchwork approach.
###
The Consumer Brands Association champions the industry whose products Americans depend on every day, representing more than 1,700 iconic brands. From household and personal care to food and beverage products, the consumer packaged goods industry plays a vital role in powering the U.S. economy, contributing $2 trillion to U.S. GDP and supporting more than 20 million American jobs.
Published on January 27, 2021
Our Updates, Delivered to You
Receive the latest updates from the Consumer Brands Association.