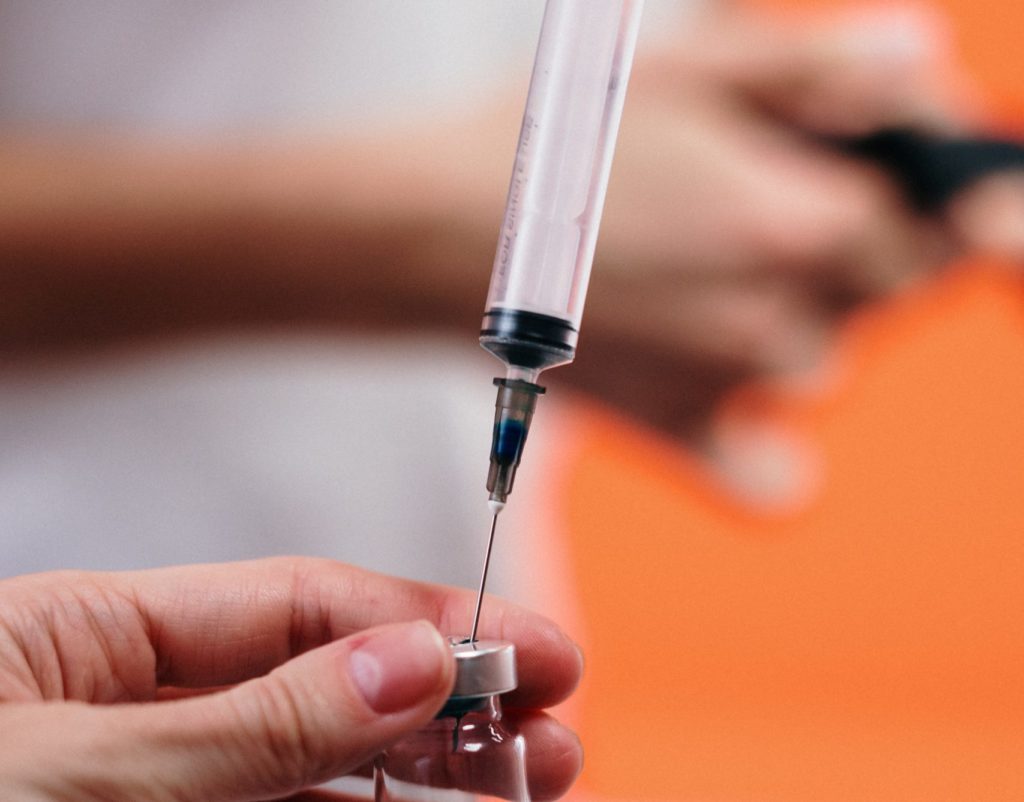 Press Release
Consumer Packaged Goods Industry Urges White House Clarity, Partnership on Vaccine Requirements
ARLINGTON, Va. — Today, the Consumer Brands Association urged the Biden administration to accelerate federal guidelines and clarify how businesses are expected to implement the COVID-19 Action Plan. In a letter to the White House, the Consumer Brands Association outlined some of the most critical questions that need answers immediately — not in the weeks federal agencies have signaled it may take or in the months industry has experienced throughout the pandemic.
"Federal agencies must move quickly, anticipate challenges, promptly answer questions and partner with the private sector if we are to realize successful implementation of the administration's COVID-19 Action Plan and achieve our shared goal of increased vaccination rates," wrote Geoff Freeman, Consumer Brands president and CEO.
As Consumer Brands shared in a statement on Thursday, government guidance earlier in the pandemic routinely lagged weeks or months behind initial announcements and often conflicted with state and local requirements. In the letter, Consumer Brands shared a sampling of challenging questions in seek of immediate answers. The flood of feedback received from member companies — including over 50 unique questions needing clarification — confirms the pressing need for guidance from federal agencies on how the mandate will affect business operations and employees.
Questions in the letter include:
Vaccinations
What is considered documentation for proof of vaccination and how will booster vaccinations be factored into compliance?
Must an employee be "fully vaccinated" in order to work?
How will the requirements address natural immunity? Will individuals that have contracted COVID-19 be required to be vaccinated or submit to testing requirements?
Will the requirements only apply to vaccines that are fully approved by the Food and Drug Administration?
Does the government have plans to centralize vaccination tracking or is it the responsibility of businesses to manage?
What are the consequences of falsifying one's vaccination status and does responsibility rest with the individual or employer?
Testing
Is there a single testing standard that must be met that would be considered compliant to the negative test result requirement?
What are the consequences of falsifying test results and does responsibility rest with the individual or employer?
What is considered suitable documentation of a negative test result?
For how long will documentation of test results need to be held?
If an employee takes a COVID-19 test but the results are not yet available, is the employee allowed to continue to work pending the results?
Will business testing programs that test all employees on site throughout the day meet the requirements for unvaccinated workers need to test "before coming to work"?
Should employees choose not to vaccinate, is the company or employee responsible for securing and paying for testing? Will paid time off be required for weekly testing requirements?
Operational
When will the requirements be formally issued and what is the timeline for compliance?
How does this mandate impact locations with collective bargaining and existing collective bargaining agreements?
Will this federal requirement preempt existing state-imposed obligations?
Will the federal requirements supersede state expense reimbursement statutes?
Do the new federal requirements include exemptions based on sincerely held religious beliefs and disabilities?
Will waivers be allowed if essential employee absences or attrition cause significant disruption to the CPG supply chain?
Asserting the industry's willingness to be a partner to the administration in increasing Americans' vaccination rates, Consumer Brands concluded, "Strong collaboration between the private and public sector will accelerate progress on this shared goal."
###
The Consumer Brands Association champions the industry whose products Americans depend on every day, representing nearly 2,000 iconic brands. From household and personal care to food and beverage products, the consumer packaged goods industry plays a vital role in powering the U.S. economy, contributing $2 trillion to U.S. GDP and supporting more than 20 million American jobs.
Published on September 13, 2021
Our Updates, Delivered to You
Receive the latest updates from the Consumer Brands Association.