Standing up for CPG
How Consumer Brands Bettered the CPG Business Environment in 2021
Shaping the Narrative
1. Championed CPG in an unprecedented cost environment.
Consumer Brands put the industry at the center of the national jobs discussion with new CPG-specific data to articulate how labor challenges are affecting companies and consumers. The data shaped the media narrative (including coverage on CNN, Fox Business, The Today Show and POLITICO) around shortages and the cost environment. The association also released quarterly economic data, creating media milestones documenting industry's progress in the most intense demand environment companies have seen in 30 years.
2. Stressed CPG priorities in the national conversation on supply chain issues.
Consumer Brands also drove the urgency of the supply chain crisis in the media, stressing the need for government to act on Bloomberg, Fox News, News Nation and Fox Business, among others. Its recommendation that the administration explore targeted use of the National Guard emphasized the urgency of the situation and was featured in multiple outlets, including CNN, and confirmation that the White House was doing its due diligence came from Washington Post.
3. Drove the business narrative on the vaccine mandate compliance.
Consumer Brands quick action urging government to move at the speed of business and offer clarity on the vaccine mandate drove the national reaction to the news. Coverage included the New York Times, Wall Street Journal, Reuters and CNN as well Fox News, MSNBC and NPR. Consumer Brands used the momentum to unite the CPG, retail and agricultural industries in ensuring OSHA addressed key questions that would determine the private sector's ability to support the mandate — and when final guidance was released, those questions were answered.
Looking Ahead
During the pandemic, Consumer Brands cemented the industry as essential to consumers. In 2022, Consumer Brands will continue strengthening the image and importance of CPG — positioning it as consequential to the lives of consumers.
Driving Supply Chain Efficiency
1. Reshaped how government sees supply chain issues — from the start.
Consumer Brands was an early partner and frequently consulted voice for the administration on supply chain issues, serving as a go-to resource through weekly correspondence and direct meetings with the White House and its National Economic Council. The intervention and guidance prevented a too-narrow focus on port issues, created a better reporting structure for CPG and drove a more comprehensive approach — activity which resulted in a $5 billion proposed investment in the Build Back Better bill for creating a dedicated federal office with that can solve supply chain frictions before they happen.
2. Drove permanent, positive change for the nation's supply chains.
Consumer Brands successfully advocated for policies to remove the biggest barriers to growing the driver pool; expand rural broadband access; and promote clean transportation in the bipartisan infrastructure law. The progress successfully sets the stage for further action on permanent Hours of Service flexibility and higher truck weight limits in the year to come.
3. Convened cross-sector stakeholders to discover new efficiencies.
Consumer Brands' Contactless Delivery Task Force piloted a standard that eliminates an estimated two tons of paper per year at each facility; protects driver and employee health by reducing physical interaction; and lowers costs by reducing the amount of time at each pickup or drop off by 40 minutes per facility. Consumer Brands' Supply Chain Health and Performance Task Force also convened 15 companies to create a market-ready tool that discovers slowdowns across the chain.
Looking Ahead
Consumer Brands will continue to strengthen its role as a go-to resource for the administration, ensuring policy energy remains focused on the most impactful issues for CPG, like trucking capacity.
Advancing Packaging Sustainability
1. Focused federal attention on overhauling the recycling system.
Consumer Brands drove action as the premier advocate of federal involvement in our recycling system and met with 50 congressional offices, ultimately helping to  secure $350 million for recycling infrastructure. It also led the charge for updated FDA guidance to support packaging innovation as lawmakers consider mandates on recycled material in packaging.
2. Positioned the industry to play offense on packaging sustainability.
The Consumer Brands-led Recycling Leadership Council released its comprehensive report on how the federal government can help to modernize the U.S. recycling system. Consumer Brands also released the industry's first principles on effective extended producer responsibility legislation, creating a framework to advocate in the states that is rooted in what we are for, not only what we are against.
3. Secured attention on need for recycling uniformity.
Consumer Brands continually stressed the importance of standardizing recycling rules that have been the roadblock to greater recyclability and a stronger market of recycled content. After urging policymakers to take a holistic and realistic view of the system, the association's recommendations were reflected in EPA's new National Recycling Strategy.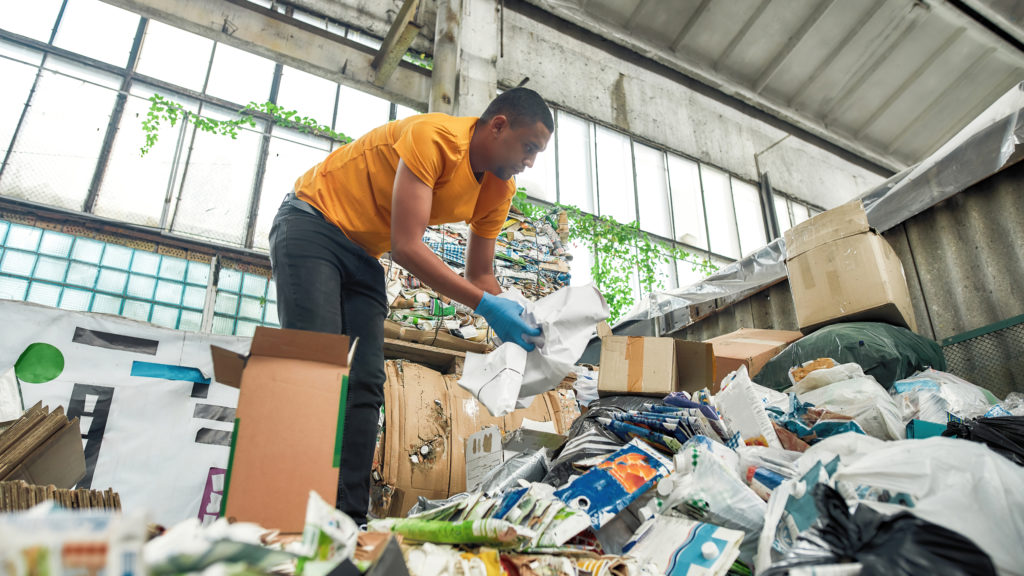 Looking Ahead
Consumer Brands will continue driving a hard line, with EPA and other stakeholders at the federal level, on the need for uniform federal standards as a first and most critical move — and use this positioning to inform engagement on bubbling state EPR activity.
Promoting Smart Regulations
1. Cemented new regulatory protocols post-pandemic.
Consumer Brands was applauded by the FDA and Association of Food and Drug Officials for its leadership in developing commonsense principles that central to FDA's new protocols coming out of the pandemic. Consumer Brands also developed principles adopted by the FDA on virtual approaches for conducting routine inspections.
2. Promoted the value of regulatory uniformity.
Keeping with its objective to prove the value of smart, uniform regulations, Consumer Brands successfully stopped California legislation that sought to place labels on products using artificial colors which would conflict with FDA rules. It also negotiated a bipartisan federal law adding sesame as the ninth major food allergen, creating a uniform standard and business certainty.
3. Laid the groundwork for well-regulated markets.
Consumer Brands secured funding for the National Institutes of Health to study CBD's benefits and toxicological impact. It also published consumer research that supports a federal regulatory framework for CBD.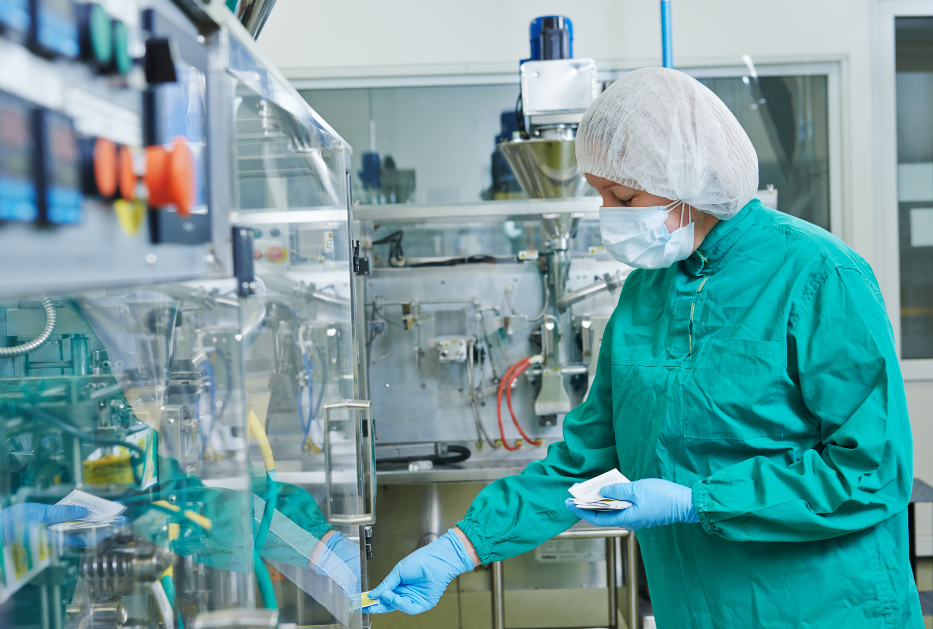 Looking Ahead
Consumer Brands will focus efforts to ensure regulatory lessons from the pandemic stay long after the crisis is over. Virtual engagement, innovative pilot programs and regulatory relief all were temporary successes — that can be made permanent.
Uniting the Industry
1. Convened 100 CPG executives and retail leaders to discuss industrywide challenges.
Consumer Brands hosted the inaugural CPG Executive Summit, a first-of-its-kind gathering of select CEOs, c-suite executives and partners from the retail industry in frank, thought-provoking conversations about brands' biggest challenges.
2. Facilitated timely, substantive conversations among CEOs.
Consumer Brands created a closed-door forum for industry CEOs to connect with their peers on the most pressing issues of the day, from diversity, equity and inclusion and labor shortages to return-to-office plans and vaccines — which was lauded by the more than 60 CPG c-suite executives and two retail CEOs that participated.
3. Connected peers to share information and solve problems.
Consumer Brands used its convening power to bring relevant CPG leaders together for what they called "invaluable conversations" on timely issues like the vaccine mandate and return-to-work plans during 20 members-only exchanges. Representation has grown to more than 45 member companies and 100 individuals as more professionals realize the value of these forums.
Looking Ahead
Consumer Brands will build on the value that it created as an industry convener. It'll continue to bring a variety of disciplines together for direct, peer-to-peer conversations — elevating the industry by strengthening those who lead it.
We're uniting an industry — and gaining momentum.
Consumer Brands welcomed 17 CPG members to the association in 2021. Their addition to the roster creates further momentum for the association and amplifies the voice of the industry — and equates to a 30% increase in membership growth for the second year in a row.
Our Updates, Delivered to You
Receive the latest updates from the Consumer Brands Association.