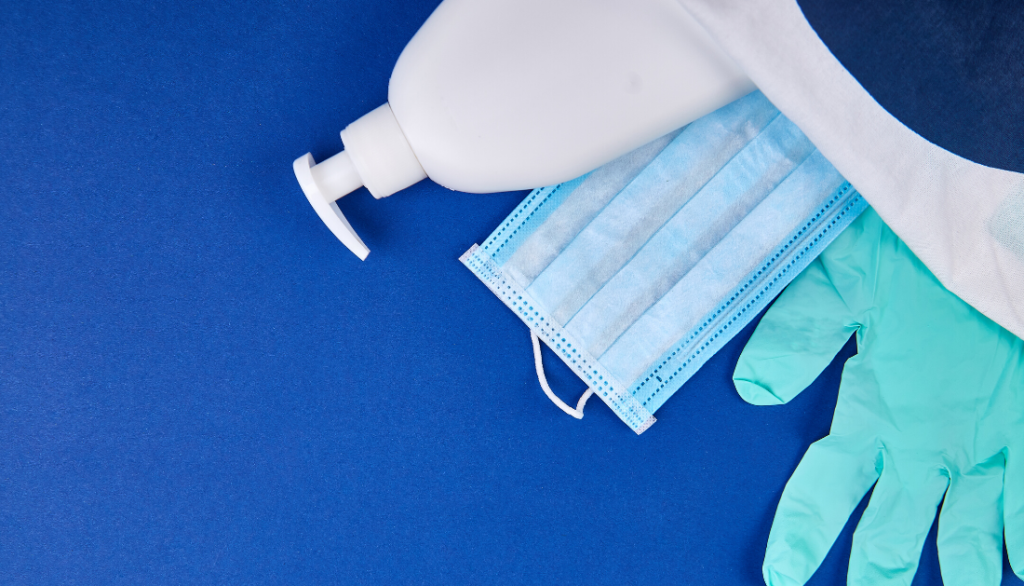 Blog
The Lesson Proved by the Pandemic: Smart, Nimble Regulatory Change is Possible
COVID-19 presented unprecedented challenges for the CPG industry and government regulators alike. Spurred by the crisis, CPG leaders collaborated closely with federal officials to quickly implement temporary policy changes that kept our plants running, trucks on the road and essential products on store shelves. Ultimately, many of these changes were proven to be more efficient and just as safe as pre-COVID-19 policies — and should be made permanent.
COVID-19 forced CPG leaders to transform their operations in real time. Companies devised new approaches to sourcing, manufacturing, transportation, workforce safety and more, hundreds of operational adjustments occurring across our complex supply chains practically overnight. But implementing these changes required the federal government to act quickly and change its approach to policies governing our industry — many of which were previously viewed as unattainable.
For example, in response to the coronavirus' impact on trucking shortages, the federal government realized it had to temporarily ease restrictions on trucking Hours of Service rules to keep goods moving — a change the industry has long advocated. In response, drivers and carriers delivered for consumers, with no change to the industry's high safety standards compared to pre-COVID-19 operations. This convinced the Federal Motor Carrier Safety Administration (FMCSA) to permanently revise Hours of Service rules: giving drivers autonomy to make decisions that respected driving time limits and offered the flexibility to ensure timely deliveries for Americans.
FMCSA's actions illustrate that federal regulators — like businesses — can swiftly adopt lessons learned to improve industry's performance and advance the public good.
FMCSA's actions illustrate that federal regulators — like businesses — can swiftly adopt lessons learned to improve industry's performance and advance the public good.
It's time for similar lessons to be applied in other areas. We've identified ten temporary regulatory changes made in response to the pandemic that have been tested and proven out as smarter regulatory policy than what existed pre-COVID-19. By working with federal agencies to make these temporary fixes permanent, we'll be building a more efficient CPG supply chain.
One of those lessons occurred in labeling flexibility. As restaurants shut down, regulators quickly made the adjustments needed to enable food manufacturers to divert products to grocery stores instead. This simple change prevented products from being wasted and helped manufacturers meet a massive, unpredicted surge in consumer demand.
We've seen other real-time labeling "pilot" projects that also argue for new regulatory approaches. Government-mandated stay-at-home orders fueled record ecommerce sales, driving more in online spend in April and May than the entire 2019 holiday shopping season. Online sales jumped nearly 80 percent in May alone. Researching and comparing products online increased the need for digital labels, which give consumers ingredient information and nutrition data and provide other product disclosures. This experience creates a real-world argument for the uniform, systematic expansion of digital disclosure: consumers have adopted the technology and it fosters deeper trust in our products and brands.
Our ability to collaborate with government to implement and prove out important regulatory change in response to the pandemic was possible because of the foundation we laid in 2019, when Consumer Brands revealed its new, more proactive, consumer-focused advocacy agenda. This agenda commits to deepening consumer trust in CPG products, enhancing packaging sustainability, creating frictionless supply chains and championing smart regulation. These strategic pillars make our priorities clear to our partners in government and underscore that our motives are focused squarely on delivering for the American consumer.
As the crisis continues to test our nation, the CPG industry keeps innovating, adapting and persevering to meet the needs of every American, every day. Now we must continue to partner with federal regulators to translate the lessons learned of COVID-19 into concrete, permanent regulatory changes that improve our ability to better serve consumers.
Published on June 24, 2020
Our Updates, Delivered to You
Receive the latest updates from the Consumer Brands Association.