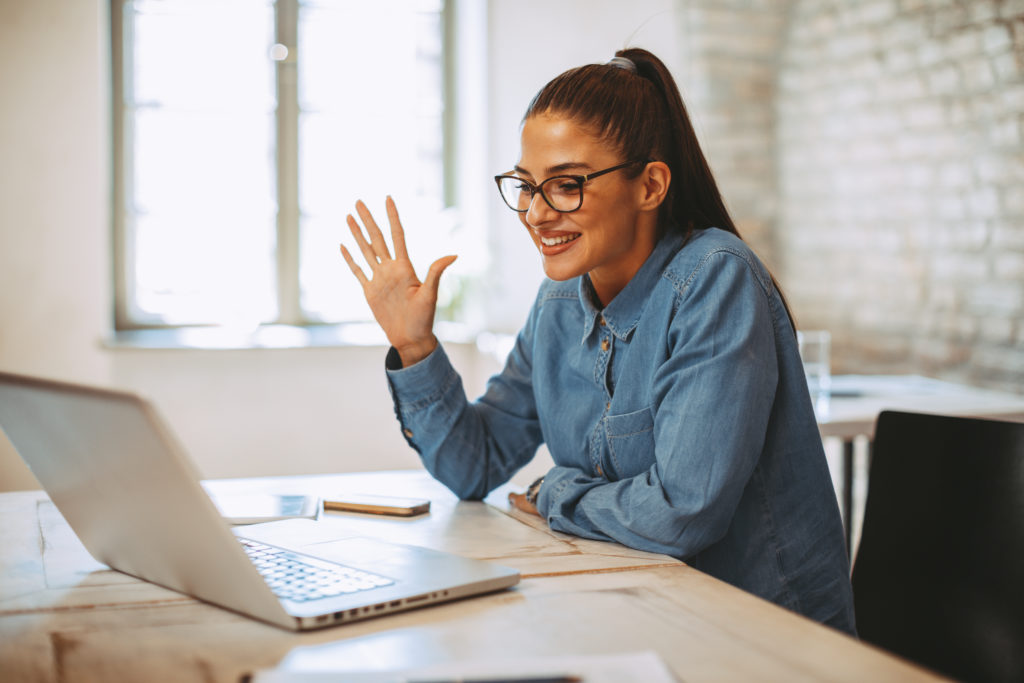 Blog
9 of Our Favorite Quotes from CPG Speaks
You may be eager to push 2020 into the rearview — really, who isn't? And while we're with you on 2021 readiness, COVID-19 has accelerated change in the CPG industry and offered some lessons worthy of a pause (a quick one).
Since the first session in July, CPG Speaks has been a forum for top consumer goods leaders to offer honest, sometimes difficult insights on the business and societal issues that are shaping the future. We've learned that leading successfully means leading authentically, that impacting communities isn't just a privilege but an imperative and, yes, that even moms of Clorox leaders want to know where to get sanitizing wipes.
We've pulled together nine of our favorite quotes from CPG Speaks so far to give you the Cliff's Notes on some of the best moments. For more in-depth takeaways or to watch archived sessions, please check out our Insights on Demand page.
1) "The first and most important hallmark of any good leader is authenticity. Authenticity is important because that's the currency of trust."
— General Mills Chairman and CEO Jeff Harmening
Read more: "General Mills CEO on Leaning Into Today's Extraordinary Challenges"
2) "As leaders of our own companies, we don't have to wait for anybody to tell us it's okay to go. Do something, take a stand and move these agendas and issues forward because we can. And we can have a really significant, positive impact in doing so."
— Carolyn Tastad, Group President – North America and Chief Sales Officer for The Procter and Gamble Company
Read more: "The Value of Action in Creating Equality and Building the Business"
3) "The single basis for our decisions is doing the right thing."
— Benno Dorer, Chair and Former CEO of The Clorox Company
Read more: "How Clorox is Managing Demand, Decisions and Relationships in 2020 and Beyond"
4) "The collective crises we've dealt with to date have prepared us to address the COVID issue. It's the learnings of your team, your intuition, your empathy and relevant data that drive us toward making the best decisions."
— Drew Facer, President and CEO of Idahoan Foods
Read more: "Three CEOs Discuss the Future of Food After COVID-19"
5) "We were committed to having full transparency of everything that was going on in our company so that we could help manage the anxiety people were feeling as the pandemic was really ramping up."
— Richard Carlson, Vice President, Quality Management of Hormel Foods Corporation
Read more: "How CPG Can Adapt, Communicate and Innovate"
6) "The era of 'shareholder only' is over. We are linking financial performance to how we treat people, how we deal with communities where we live, work and source and how we address issues around the planet."
— Michael Okoroafor, Vice President, Global Sustainability and Packaging Innovation for McCormick & Company
Read more: "Moving Forward for a Sustainable Future"
7) "There's a lot of work to do out there, but you have to focus on where you have the biggest impact."
— Ann Tracy, Chief Sustainability Officer for The Colgate-Palmolive Company
Read more: "Moving Forward for a Sustainable Future"
8) "When I built the business, I hit on those values that I have as a person in the world and thinking of the future that I wanted for my child."
— Jessica Alba, Founder, The Honest Company
Read more: "How Jessica Alba Is Driving the New Generation of CPG"
9) "For any brand and for any company, understand that this is a journey, and just because you have one success does not mean that you're done. Don't be afraid of your failure. Be transparent about it and ask how you can improve instead of worrying about it — but you actually have to act."
— Bea Perez, Chief Public Affairs, Communications, Sustainability and Marketing Assets Officer for Coca-Cola
Read more: "How Coca-Cola Is Using an Authentic Voice to Make a Difference"
---
Visit our website to learn more about CPG Speaks and to register for an upcoming session. CPG Speaks is complimentary for attendees, thanks to PwC and individual session sponsors.
Published on September 29, 2020
Our Updates, Delivered to You
Receive the latest updates from the Consumer Brands Association.