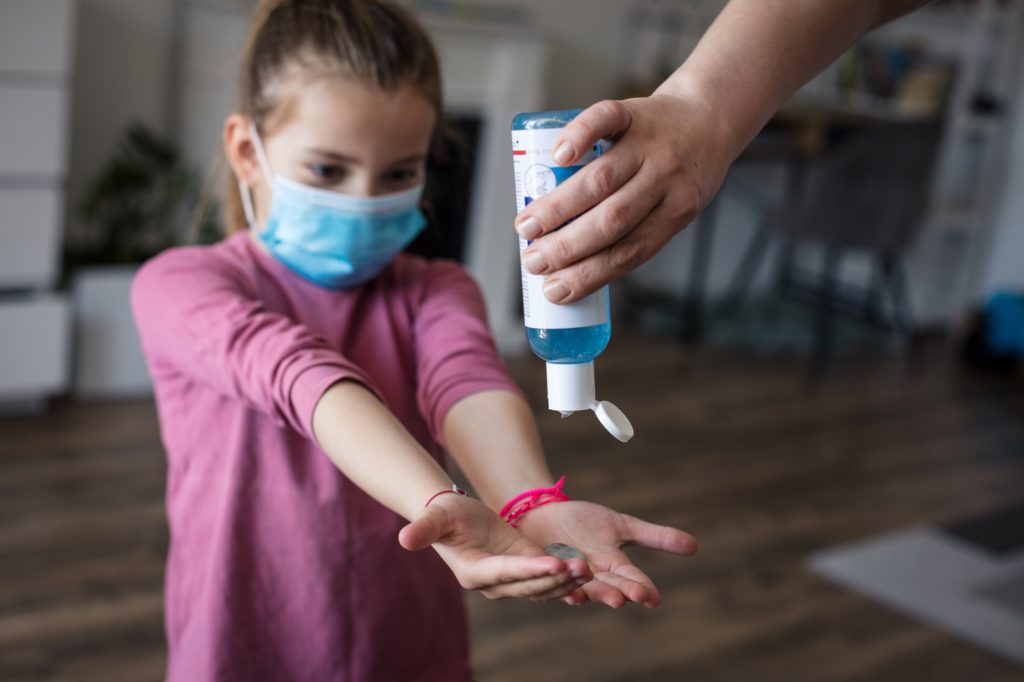 Blog
Does Your Child's School Have Enough to Stay Clean?
This week, millions of students are returning to school for the first time since COVID-19 shuttered classrooms in the spring. While states are divided on the choice to host either virtual or in-person learning, the choices all schools are making are rooted in keeping students and teachers safe.
An ample supply of sanitizers and disinfectants is a critical part of any in-person school return during this pandemic. But right now, a majority of Americans (80%) say that they are worried that schools won't have access to enough products. So, how much will classrooms need?
We created a Clean Classroom Calculator to help school administrators find out.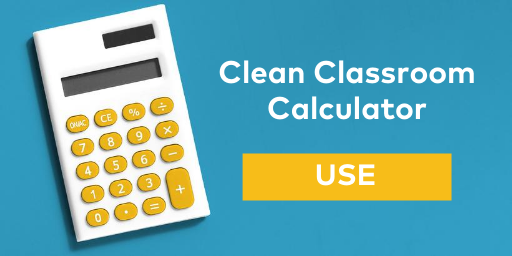 Based on data from disinfecting brands, the calculator provides users with the appropriate number of disinfecting wipes or spray bottles needed to clean the entered number of desks.
What does it show us? Returning schools will need access to millions of cleaning products.
With 56.4 million students enrolled in PK-12 this school year, cleaning one desk per student would require 28.2 million disinfecting wipes or 95,432 bottles of disinfectant spray. Even if only one-third of students go to a physical classroom, there will still be a significant need of 9.3 million wipes or 31,000 spray bottles to clean one desk per student.
And with more kids and families across the country gearing up for an in-person return in the coming weeks, demand for sanitizers couldn't be higher.
Those numbers spell a strain on the supply chain, and it's a reality the makers of cleaning products in our industry are working to combat. They're operating at maximum capacity to provide products that are essential to killing viruses and keeping classrooms clean. But they need all the support they can get. We've worked with policymakers to protect the supply chain for essential products since the start of the pandemic. For disinfecting products in particular, we are encouraging policymakers to ensure schools can use COVID-19 relief funds on cleaning essentials — something the overwhelming majority (92%) of Americans agree should be allowed.
In the meantime, several cleaning product manufacturers are doubling down to support schools, stepping up their donations, support programs and community outreach to those that need it most.
The Clorox Company donated $1,000,000 to ClearTheList Foundation, an organization that helps supply teachers with essential schools supplies. The company also regularly provides online resources that help teachers promote healthy classrooms.
Colgate-Palmolive transformed its mobile dental vans into delivery trucks full of essential products to visit schools. The fleet helps distribute some of the $8 million in product donations the company is sharing during the pandemic, including soaps, toothpaste and toothbrushes.
The Kimberly-Clark Foundation donated $2.5 million to UNICEF and its programs focused on preventing the spread of the virus, including providing hygiene and medical kits to schools and health facilities, as well as efforts to increase children's access to health, education and social services during the pandemic. The company also committed up to $1.5 million this year to the education crowdfunding platform DonorsChoose.
The Procter and Gamble Company's Safeguard brand donated $10 million to promote handwashing habits among kids and provide more underserved communities and families with free hygiene products.
Lysol-maker RB has donated $2.5 million to schools over the past three years and recently created a new initiative to curb the spread of illness in classrooms. Through Here for Healthy Schools, RB provides educational resources, funds research and donates essentials.
Going back to school or not is a tough decision. Deciding if you have enough disinfectants shouldn't be. Our industry is committed to doing its part to make products that help ensure students returning to in-person learning are doing so in the safest manner possible.
Published on August 20, 2020
Our Updates, Delivered to You
Receive the latest updates from the Consumer Brands Association.