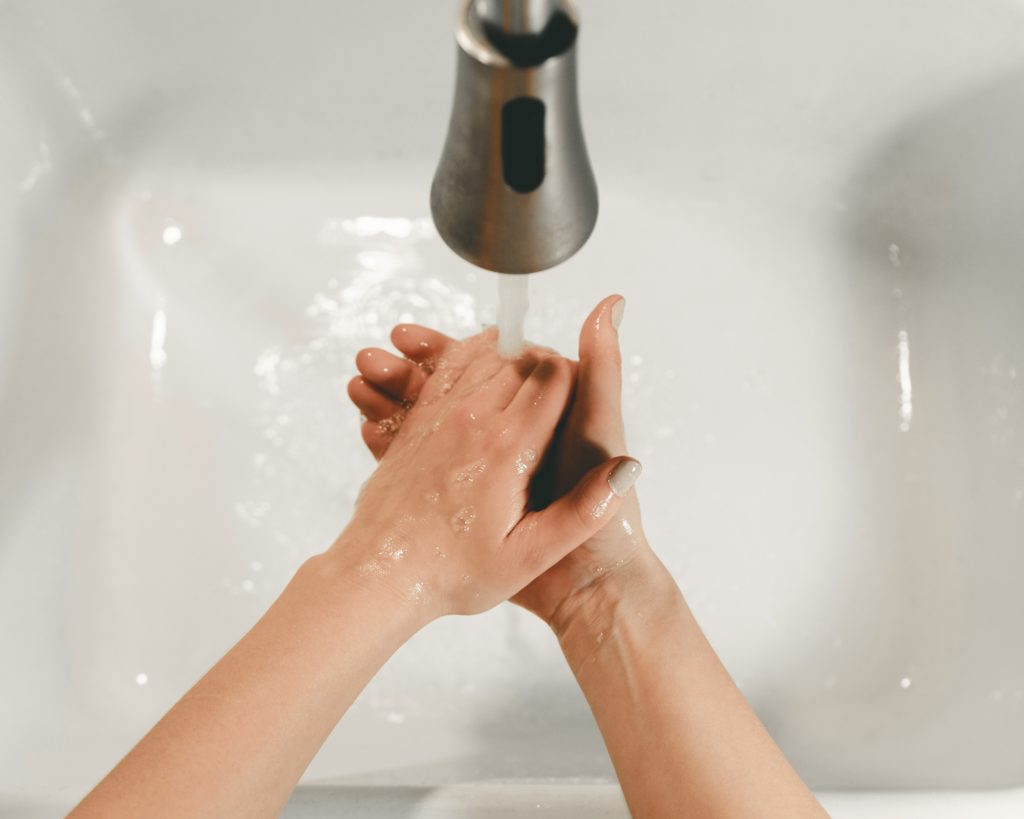 Blog
Americans Get Serious About Coronavirus Spread
The post below reflects survey results for the week of March 18. More recent survey results are available from the weeks of March 25, April 1 and April 8. 
In just seven days, life for many Americans has changed. City-wide curfews, dine-in restrictions at restaurants and social distancing have quickly become the norm around the country, as residents try to do their part to flatten the curve of coronavirus.
Not surprisingly, as the virus' toll has gotten more serious here, so have Americans' attitudes about it. This week, fears about coronavirus saw a major jump, from 73 percent who were concerned last week, up to 86 percent this week. However, the number of people who feel more prepared against the virus is rising as well. Nearly three-quarters (73%) of respondents feel very or somewhat prepared for the coronavirus and its impact on their life, compared to 65 percent last week.
This feeling of preparedness may stem from the surge of consumers who are purchasing supplies in preparation for the virus' impact on their lives and local communities. Just two weeks ago, only 22 percent reported purchasing supplies as a result of the coronavirus — now, that has number jumped to 62 percent. Popular items to buy include non-perishable food (63%), hand soap (59%), sanitary products like toilet paper (56%) and cleaning supplies (56%).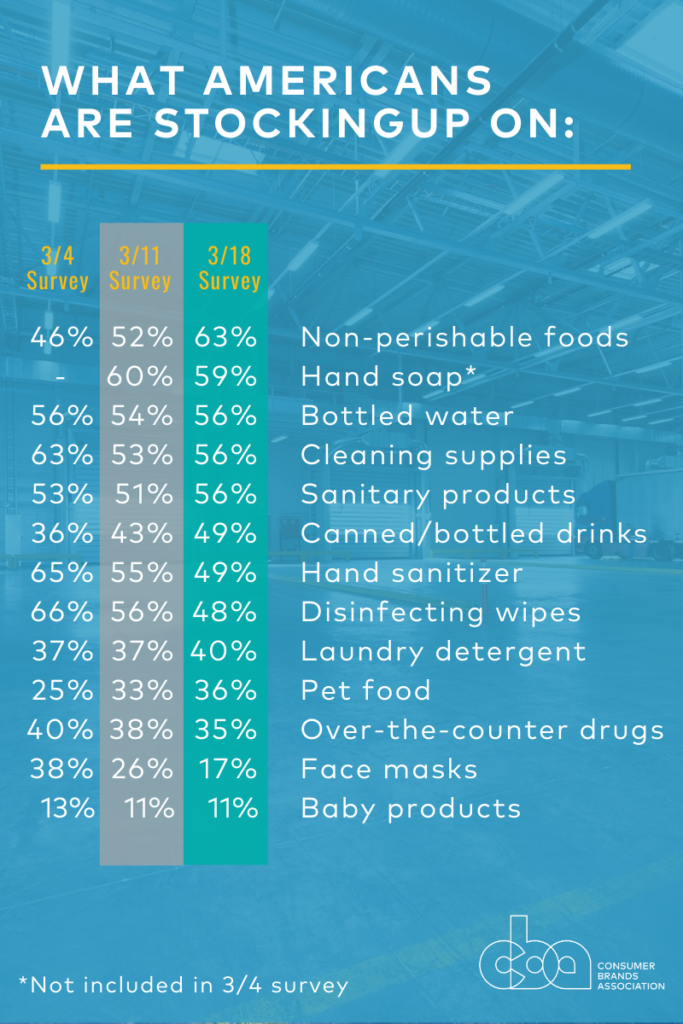 And with more consumers stocking up, even more people are seeing limited supplies and item restrictions, both in store and online. The number of consumers who reported seeing shortages or purchasing limits for high-demand products grew by 20 percentage points, from 49 percent to 79 percent, in just seven days, due in large part to unprecedented overbuying, and not a true supply shortage.
Food and beverage products remained the number one thing consumers worried they would not have access to (78%), followed by personal care products (70%), household cleaning products (68%) and over-the-counter medicines (64%) — numbers that are all up over last week's results. The majority of respondents (63%) cited other people hoarding essential products as the reason for their concerns. Another 42 percent worried that manufacturers would not be able to keep up with demand.
As the coronavirus crisis continues, CPG companies and retailers are doing everything they can to bolster manufacturing efforts and restock shelves as quickly as possible, all while keeping employees safe. From ramping up production of essential items to extended hours and flexibility for truck drivers, CPG manufacturers are working around the clock to ensure consumers have access to the products they rely on every day, particularly now.
Consumers agree that CPG companies are vital to our fight against the coronavirus. Ninety-seven percent of Americans consider the workers producing and delivering high-demand goods like cleaning supplies, personal care products, food and beverage staples essential to that mission. Eighty-nine percent agree that the production and delivery of essential goods should be exempt from state and local curfews and gathering bans, so CPG employees can continue making and shipping products.
In the span of just a few days, the lives of millions of Americans have turned upside down. CPG companies remain steady in their goal to provide products people count on every day, offering a bit of normalcy in what is a completely abnormal world right now.
From providing original research, industry guidance and cutting-edge insights, to advocating on Capitol Hill and shaping policy that will have an impact for years to come, we are committed to delivering for our industry during this crisis. Stay informed.
Published on March 20, 2020
Our Updates, Delivered to You
Receive the latest updates from the Consumer Brands Association.